B  A  X  T  E  R    B  E  L  L    Y  O  G  A
Welcome to Baxter Bell Yoga & Therapeutics! On this site you can find info on Baxter's local Bay Area yoga teaching schedule, workshops around the country, and international retreats to amazing destinations.
In addition, you can find out about the Yoga Teacher Training programs Baxter is teaching/directing, as well as learn more about his work with individuals via the healing tools of medical acupuncture and therapeutic yoga.
And don't forget to sign up to receive Baxter's Quarterly Newsletter, which keeps you in the loop about upcoming special events.
"Yoga is a practice of almost unlimited possibilities, benefiting our physical health, our sense of mental and emotional well-being, and feeding our soul on its search for purpose and meaning. And because of all these things, yoga can help us get healthy, be healthy, and also help us deal with sadness and suffering when they inevitably show up in our lives. It has been my invaluable companion for almost 20 years, and I am looking forward to our discoveries together in the next 20!"
~Baxter
---
GRATITUDE
Thank you for voting Baxter Bell "Best Yoga Teacher" in Oakland Magazine's Best Of 2017!
.

---
Yoga For Healthy Aging T-SHIRTS
.
Represent in style. Looks great in any setting!
Available at wholesale pricing. Get one now!
And then- share your YFHA t-shirt pics with us 🙂
.
.

---
YOGA VIDEOS!
Check out my video page where you'll find links to online courses including Yoga for Brain Function, Heart Health, Better Digestion and more. Use coupon code BBYOGA15 to get 15% off all courses!
You can also watch some interviews, as well as access the new Yoga U Practice Channel, a great educational resource where I am a featured instructor.
And subscribe to my YouTube channel to get my free weekly Yoga for Balance videos! Also available via my Facebook page.
---
with 
Baxter Bell and Melina Meza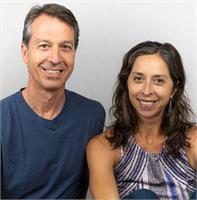 at
Prairie Yoga
Lisle, IL (Chicago area)
Intensive:
Monday – Friday, 10:00 am – 5:00 pm
(with 1 hour break each day)
*Optional Certification
(additional fee):
Saturday, 9:00 am – 1:00 pm
.

This course will provide
instructions on maintaining your physical, mental and emotional health as you age. The main focus of the course is on preventative strategies, covering:
• Strength • Flexibility • Agility
• Balance • Stress Management • Circulatory System/Heart Health
• Brain Health • Medical Conditions (in general) • Equanimity
We'll present the scientific background that explains how and why yoga works to foster healthy aging, so you'll understand which techniques to use when. We'll also teach you the essential yoga poses, yoga sequences and other practices that will set you up for a lifetime of practice.
This intensive is designed for relatively healthy and physically able participants.
For certified yoga teachers, this course will provide supplemental, specialized training in yoga for healthy aging techniques, which you can then teach to your own students.
For yoga students with one or more years of experience, this course will provide you with the tools to create a personalized yoga program that meets your particular needs and concerns.
For Teachers Who Want YFHA Certification, You Will Need To:
Attend an extra session on Saturday, Oct. 28, 9:00 am – 1:00 pm, where you'll do a short teaching demonstration. Also pass the take-home final we provide.
Open to all *experienced students and all yoga teachers from any tradition (*minimum one year yoga experience)
---
New Adventure!
ART, YOGA and MUSIC TOUR
Marfa/Austin, Texas
March 28-April 2, 2018
Join us, Baxter and Melina Meza, for a journey into art, yoga, music, nature and tasty Tex-Mex food! We begin in Marfa, an art oasis in West Texas. Put on the map back in the 1970s when artist Donald Judd moved there in search of "space" to explore his minimalist art, it has been drawing bohemians and the creative type ever since. This tiny town full of scrub cactus, tumbleweeds, vacant roads surrounded by sky and cotton candy clouds is the perfect backdrop for our adventure.
After dropping into Marfa for a few days we'll hit the road and travel to the Live Music Capital of the World- Austin, Texas. We'll immerse you into the local music and food scene, keep you healthy with yoga, swimming at Barton Springs, and lots of tasty refreshing juices! This spring retreat is perfect for art enthusiasts, yogis and Americana/Folk/Country/Blues music lovers.